And Still, Your Better Choice in SUVs – The 2020 Honda CR-V in Brooklyn Park, Minnesota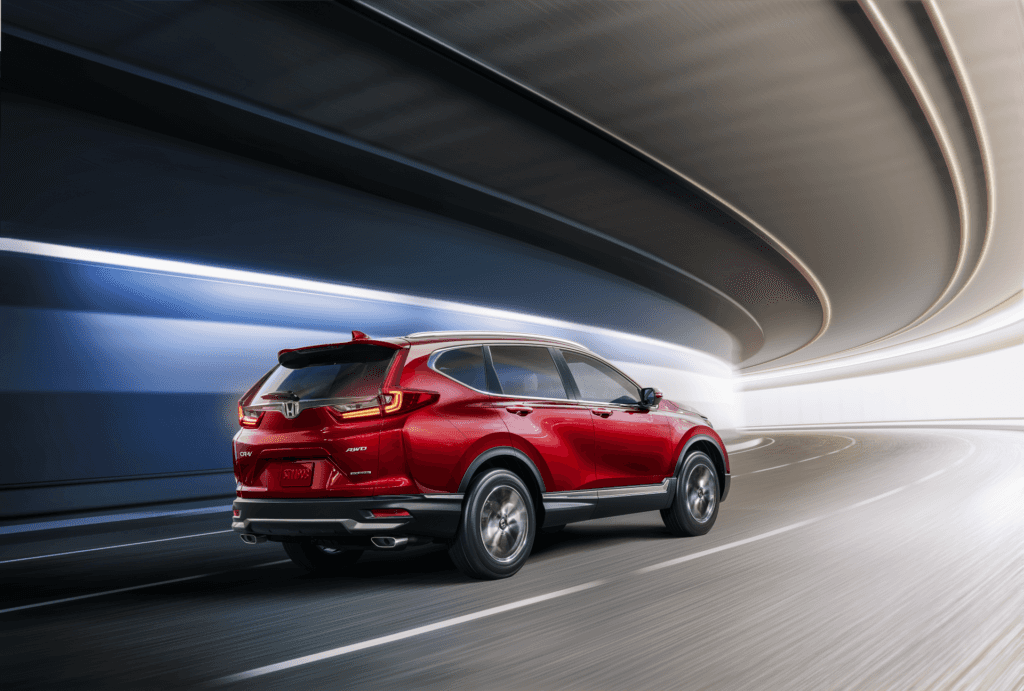 Last month, we took on the challenge of comparing the 2020 Honda CR-V in Brooklyn Park, Minnesota, against the Toyota Rav4, to save you valuable time when comparison shopping. This month, we're going after Toyota again and pinning our CR-V against the Rav4 Hybrid. So without further ado, keep reading to see if this Honda can still reign as champ against Toyota.
Hitting a couple of new topics to discuss, let's dive into the CR-V's safety features and why they're better than the Rav4 Hybrid's. Aside from Honda Sensing® Suite, which consists of incredibly intelligent driver-assistive technologies, the CR-V also has smart airbags. As opposed to normal airbags, these can apply at different levels of force depending on vehicle speed and passenger size. Considering that airbags can sometimes do more harm than good, this is an important feature to have when you hit the open road. The Rav4 Hybrid, unfortunately, doesn't offer this feature and will always deploy at full force. An excellent pairing to a vehicle's safety is its reliability. In a 2019 Initial Quality Study conducted by J.D. Power and Associates, the CR-V is rated third among compact SUVs. The Rav4 Hybrid, though, isn't even in the top three.
Vehicle construction will be our next feature to highlight, as even the smallest details can have a major impact on your driving experience. Looking into handling capabilities, the CR-V doesn't disappoint here with a better off-road capability due to its greater minimum ground clearance, so you can travel over rough terrain without damaging the vehicle. The CR-V may also be more efficient and easier to handle than the Rav4 Hybrid due to it weighing about 250 to 350 pounds less. There is also computer-generated noise cancellation technology to eliminating excess vibrations from the passenger side to remove any annoying noise even at low frequencies.
There's much more to discover from the 2020 Honda CR-V in Brooklyn Park, Minnesota, and the best way to experience it is to come in for a test-drive! Our professional staff at Rapids Honda will do everything possible to make your car buying experience comfortable and unique.