Still Better Than Toyota – Comparing the 2020 Honda Civic in Brooklyn Park, Minnesota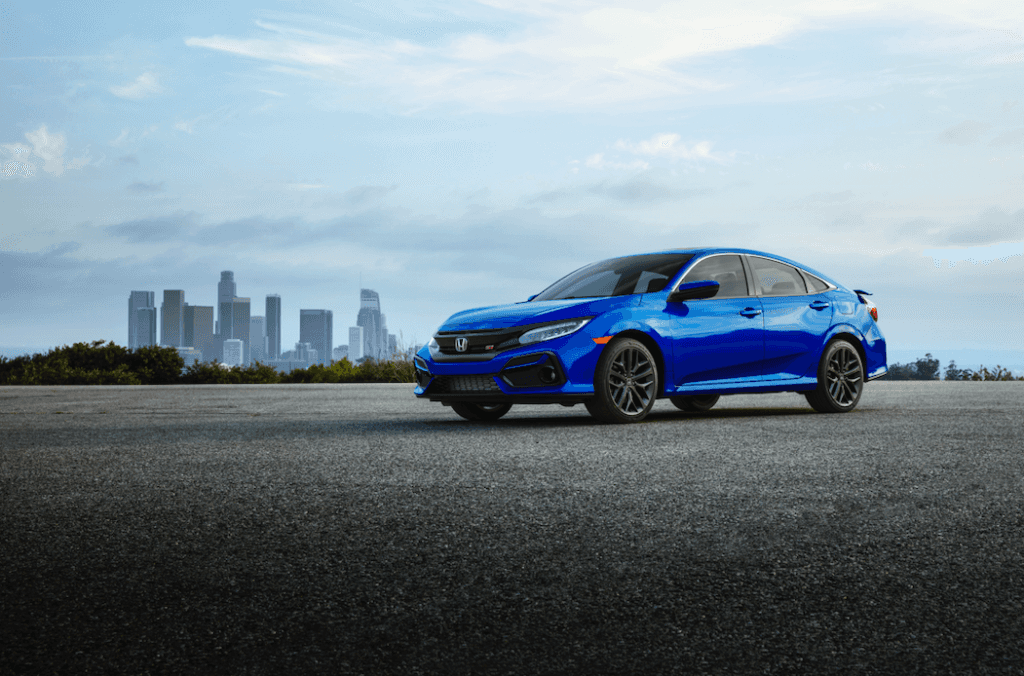 We're continuing the trend of Honda versus Toyota in today's article, with the 2020 Honda Civic in Brooklyn Park, Minnesota, going up against the Toyota Yaris. Sure, these vehicles have plenty of features to boast about separately, but when it comes to comparing and seeing who is the best, Honda wins again, hands down. 
Superior Safety Features
Aside from the typical safety systems like airbags and seat belt pretensioners, the Civic hosts' additional features that the Yaris could only dream of having, the first being a lane departure warning system. If you start to leave the lane without signaling, this feature will alert the driver and gently nudge the vehicle back towards its lane. Upgrade the Civic to the Sport Sedan, Coupe, EX, EX-L, or Touring model, and you'll have full access to HondaLink Assist. This feature utilizes a GPS receiver and cellular system to alert emergency personnel of your exact location if you're in an accident. It does so automatically when the airbags deploy, so help will come faster than ever before without you needing to make a phone call. The Yaris doesn't offer a system like HondaLink or a lane departure warning system, so you would have to be more cautious on the road. 
A Better Riding and Driving Experience 
A lot goes into a vehicle's suspension and handling capabilities, and it's more detailed than you might think. Starting with the wheels, the Civic's wheelbase is 5.1 inches longer, and the average track (width between the wheels) being 1.9 inches wider in the front and 2.8 inches wider in the back. Together, these abilities offer better stability and a smoother ride than what you would experience on the Yaris. For added handling, the Civic offers fully independent front and rear suspensions, and front and rear stabilizer bars. As icing on the cake, speed-sensitive variable-assist power steering plays a role for better control at highway speeds, low-effort parking, and a better feel of the road. With all of this control, you'll be able to grip the pavement without compromising ride comfort, and the Yaris can't amount to that. 
If you want more information about the 2020 Honda Civic in Brooklyn Park, Minnesota, then visit us this weekend at Rapids Honda for a test-drive. Our team is ready and waiting to hear from you!